Celebrate Literacy Week is January 22-26, 2018!  We are celebr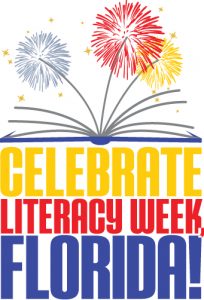 ating with our most popular contest.  Our fourth annual Lego and Literature Contest gives students of all ages the opportunity to create a Lego display that depicts a scene or character from a favorite book.  Creations may be entered by individual students or teams of two students.  Creations may be brought to the media center Monday, January 22, through Wednesday, January 24.  Winners will be announced Friday, January 26.
Click below to find contest rules and entry form!
2018 Lego Contest RULES
2018 Lego Contest ENTRY FORM
Battle of the Books tryouts will be held the weeks of January 15 (3-5 grade) and January 22 (6-8 grade).  Click on the Battle of the Books tab on the right-hand side of this page for more information.
We look forward to seeing you in the library.
Mrs. Hudson, Mrs. Hopkins, & Mrs. Lau