End of Year Information:
Please make every effort to keep your child's lunch account up to date.  We will NOT allow any student to charge anything other than lunch at this point in the year.  Any monies left in the lunch accounts will roll over to next year.  If you have a student that is moving schools, the monies will follow the student as long as you stay within St. Johns County schools.  If you need a refund of the money in your child's lunch account please contact the manager before the last week of school.  If you have any other questions or concerns please feel free to contact Marie Josee (MJ) Lamarre-Manager 904.547.4061
Welcome to the Charger Café!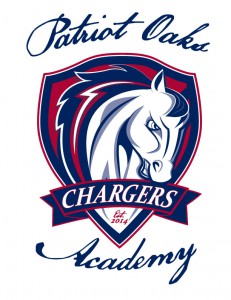 We Welcome You To The Charger Café!
Marie Josee (MJ) Lamarre – Café Manager
Lynda Reilly – Lunch Lady Extraordinaire
Petrina Huber – Lunch Lady Extraordinaire
Michelle Campbell – Lunch Lady Extraordinaire
Candace Minnicks – Lunch Lady Extraordinaire
Michael Anckner – Lunch Gentleman Extraordinaire
Sabina Ursem – Part-Time Lunch Lady Extraordnaire
We welcome you to visit and discuss any of your child's needs with us at any time!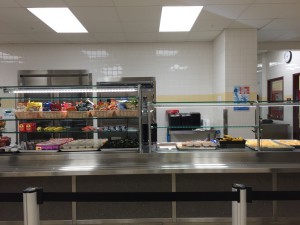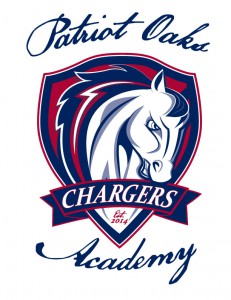 Charger Café 2016-2017 Information
ALL students are issued a personal identification number (PIN) for their meal account.
The PIN will remain the same for their entire time at Patriot Oaks.
Patriot Oaks policy is to allow students to owe up to $7.50 but students WILL NOT be allowed to purchase à-la carte items if they currently owe any amount of money.
Restrictions can be placed on your child's account at any time throughout the year. Once restrictions are placed, they cannot be removed unless the parent provides the food service manager with a letter asking for the restrictions to be removed.
We accept cash or check here at Patriot Oaks. We do ask that you please write your child's first and last name on the memo line of the check.  Make check out to Patriot Oaks.
Prepayments to your child's account with your VISA, Mastercard, or Discover credit card can be made through PayPAMS. You can access it through www.PayPAMS.com or call 1.888.994.5100.
Prepayment is Highly encouraged as it assists in movement of students through the line faster.
If your child has food allergies, please provide the school nurse with a physician's note indicating the allergies and the appropriate substitutions that are recommended by the physician or medical authority.
Account Balances, either positive or negative, from the previous school year will roll into the new school year unless a refund has been requested. Balances will also follow your child to another school as long as the school is still in St. Johns County.
Free and Reduced Meal Application can be completed online by going to www.stjohns.k12.fl.us
The food service manager's Marie Josee (MJ) Lamarre hours are 6:30am to 2:30pm. Please feel free to contact if you have any questions, concerns or comments

[email protected]

or 904.547.4061
Patriot Oaks Cafeteria Policy
At Patriot Oaks we allow all students to owe up to $7.50.  I will e-mail when a student owes money on a monthly basis. If an elementary student owes money we will allow them to get a school lunch only. If a middle school student owes money we will only provide them with an alternative meal until the debt has been paid.  An alternative meal consists of a simple sandwich, fruit and milk.  If any student is in debt we will NOT allow them to purchase any a-la cart items, this includes water.
Please help me by communicating with me about your children. I can always put a limit on their accounts if you wish. Limits can be anything you would like!  We have them from lunch only, monetary limits, to snacks Wednesdays only or ice cream Friday only.  I will work with you to make this as easy as possible!  I do recommend everyone to sign up for the Paypams.com account. You do not need to put money in this way as we always accept cash and checks. With Paypams.com you can monitor your child's purchases as well as their balances. Please feel free to contact me at any time if you have any questions or concerns!
Marie Josee (MJ) Lamarre
Patriot Oaks Academy Cafeteria Manager
904.547.4061