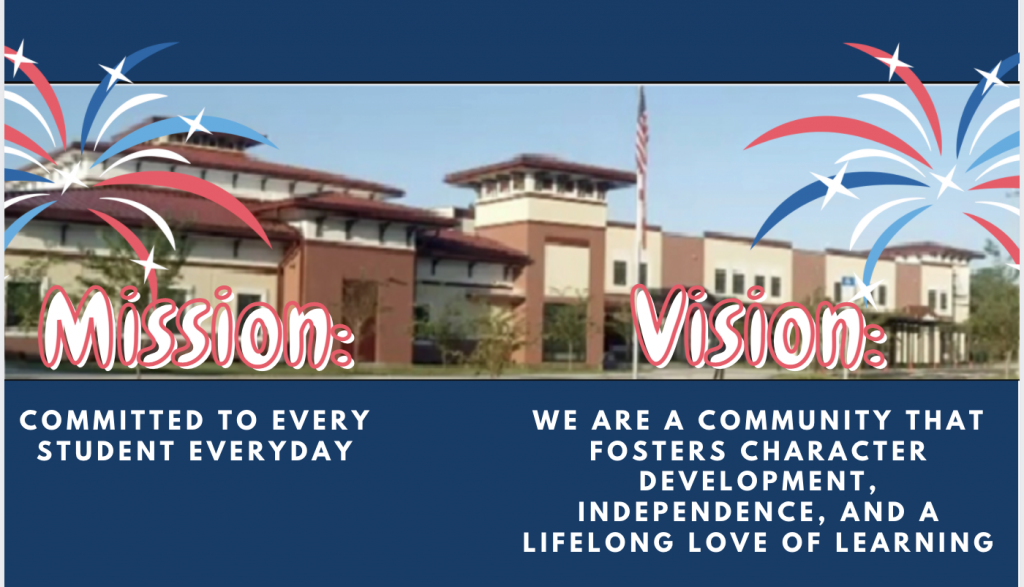 8:25 a.m. to 2:45 p.m.
(Wednesday Early Release 1:45 p.m.)
No campus admission prior to 8 a.m.
 Monday, Tuesday, Thursday, & Friday: 2:45 p.m.
Wednesdays: 1:45 p.m.
Bikers & Walkers
Parents, meet your children across the street from campus. We will get them settled on their bikes and at their exits and get them to you. Masks need to be worn until students get off campus.
Parent Pickup: Elementary
PP: Middle Schoolers & Siblings
Rainy Day Procedures
8/23/21: Thank you for your patience as we stopped parent pick up and biker/walkers to let the lightning pass. For your information, when lightning is within 2 miles of the school, we will stop or delay dismissal until it passes. I will always communicate a delay via text message and hopefully you received a couple from me this afternoon. If you did not, please be sure you have opted in for text messaging through the district website.  https://www.stjohns.k12.fl.us/schoolmessenger/ 
A couple of important reminders:
If your child is not feeling well (cough, sore throat, fever, vomiting, diarrhea), please keep them home. This courtesy helps us to keep all students and staff healthy and safe.
If you are awaiting COVID test results for anyone in your family, please do not send your children to school until you have the results. This will eliminate possible close contacts for other students.
We are starting to receive notice of positive cases for our students due to sleep-overs, birthday parties and the like. Just a reminder to be careful with large groups. We want all of our children to be safe and healthy. 
Friday is school pictures for all students and staff! In your child's first day of school folder, the white Charger folder, you received the order information for the pictures. You can fill out the paper order form and send a check/cash or you can order online at www.leonards.com/photoprepay using access code C547840. If you choose the online option, write the confirmation code on the form and send that in with your child. 
Reminder- our water fountains are only used as bottle fillers for the health and safety of children. Please remember to send your child with a 

water bottle

 every day. For our littles, please put their names on them to help!
Dear Charger families,
Reminder! Early release at 1:45 Wednesday! Set your alarm. 
Elementary parent pick up: Thank you for having your signs! It is so helpful. As a reminder, please leave the sign in your windshield until you have your child in the car. This little thing is so helpful to our staff that are working the red lot. Thank you. 
Kindergarten Supply List
1st Grade Supply List
2nd Grade Supply List
3rd Grade Supply List
4th Grade Supply List
5th Grade Supply List
Middle School Homeroom List
Middle school families: Please be sure that your child leaves home in the morning following the outlined dress code that has been sent home. I will attach another copy for you to this email. Specifically this week, we have spoken to students regarding the appropriate length of shorts and having shoes with backs on them. We appreciate your support with this!  
Updated information from District
School Board Representative
Beverly Slough, District 1 representative to the St. Johns County School Board, writes periodic updates for parents and others concerning school district matters. 
District Mission Statement
The St. Johns County School District will inspire good character and a passion for lifelong learning in all students, creating educated and caring contributors to the world.
2021-2022 Instructional Materials Adoption for Mathematics
The St. Johns County School District curriculum department formally announces the review process for the 2021-2022 Instructional Materials Adoption for Mathematics. The core resources that have been submitted for evaluation have come from the state adoption bid list and other submitted resources from publishers when available. Additional resources for advanced programs may be reviewed from materials listed as appropriate for the program indicated.
Please visit the instructional materials website to view the resources that are being considered for adoption. If you would like access to any available printed materials or require assistance reviewing the online resources, please call the Instructional Resources and Media Services office at 904.547.3947. Materials are available for review from 8:30 a.m. - 4:30 p.m.
We encourage parent and community participation in our adoption process. If you would like to serve on a school committee and formally review the resources as a part of the school review team, please contact any school or our office at 904.547.3947.
To learn more about the policies and procedures for textbook adoption, visit the Florida Department of Education Instructional Materials Website.
B.E.S.T. Standards Presentation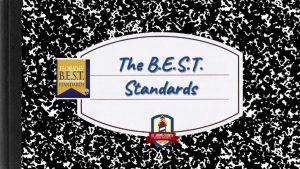 The purpose of the video is to provide parents and community members with information about the new B.E.S.T. Standards for English Language Arts and math. The video also explains the timeline for the implementation of the new standards.
View the B.E.S.T. Standards Presentation
This is just a reminder that anyone (parent, guardian, friend, neighbor, aunt, uncle) must have school access to attend an event at Patriot Oaks Middle School, have lunch with a student and/or attend an awards assembly. If you have not already done so, please complete the School Access Form. The process for approval may take up to 4 weeks, so please fill out the application sooner than later for any guests that would like to have school access. Once the application is approved, school access will be valid for three years.
FortifyFL is a website and app developed at the direction of the Florida Legislature. Any student, educator, parent or member of the public can report school safety concerns directly to law enforcement and school administrators anonymously and easily through the FortifyFL app or getfortifyfl.com.