Moving or Changing your Address?
School Hours:
8:30 to 2:50
(Wednesday Early Release 1:50 p.m.)
No campus admission prior to 8am.
Checking Your Child Out of School?
Please do not plan on checking out your child after 2:15pm M,T, TH, F and after 1:15 on Wednesdays.
Registrations are conducted at Patriot Oaks Academy. Please call our guidance department @ 547-4050 to schedule tours and appointments.
ALL visitors are required to provide identification
---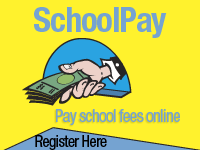 Click here to get started!
Parents can now pay several types of school fees online as designated by each school. It's quick, easy and convenient.
(NOTE: Continue to make payments for school lunches through the paypams.com website.)
SchoolPay Help Line: 888-88-MYPAY
Select this link for more information about SchoolPay.


"NEW" Hardship Waiver Information
Kindergarten Registration Info 2016
Early Registration for 2016-2017 School Year
SJCSD Registration Rules UPDATED 02/01/16
Kindergarten Student Info form
Other Forms:
Field of Dreams Registration 2016
D.C. trip dates are:
March 16th (leave at 8:00pm) – March 21st (return at 7:00am)
Please find below important upcoming dates for your current 8th grade student:
February 16th – High School Academy acceptance/denial letters sent out
February 17th – Creekside presentation for students at Patriot Oaks Academy
February 18th – 8th grade Patriot Oaks students and families are invited to visit Creekside High School – will occur in the evening
February 29th and March 1st – Creekside High School registration for Patriot Oaks students by appointment. (Parents are invited to attend). A schedule will be created as we move closer to this time.
If you have any questions or concerns, please contact Sandi Watson 547-4060 sandy.watson@stjohns.k12.fl.us
Look what our Botball team is up to! This robot was programmed with just 16 lines of code.
Go Botball Chargers Go!
District Mission
The St. Johns County School District will inspire good character and a passion for lifelong learning in all students, creating educated and caring contributors to the world.
 A one way text messaging system to keep in touch with important school information and events.  Simply text @hhk8 to 571-449-8927. 
Click here to visit the Patriot Press Archive
Follow us on Twitter:
@PatriotOaks
Calling all rising Creekside Freshman!  You can receive guidance updates from Creekside via text about your graduating class by texting the information below: Class of 2020: text @co2020chs to 81010
The GPAC meets four times per year to inform the school district about ways in which we can improve our efforts in serving the gifted students. Parents of K-12 gifted students from throughout the district are encouraged to come to all of the meetings.
Beverly Slough, District 1 representative to the St. Johns County School Board, writes periodic updates for parents and others concerning school district matters. If you would like to receive the updates, please email her at Beverly.Slough@stjohns.k12.fl.us so that she can add you to the distribution.
Empowering Excellence in Educators
Learn about St. Johns County School District's new instructional evaluation system that will advance student growth and academic achievement.