New to Patriot Oaks Academy?
If you are new to Patriot Oaks Academy and have any questions about the school, community,  or would like to schedule a tour, please do so at [email protected].
8:25 to 2:45 (Wed Early Release 1:45 p.m.)  
No campus admission prior to 8am.
Checking Your Child Out of School?
Please do not plan on checking out your child after 2:00pm M,T, TH, F and after 1:00 pm on Wednesdays.
"Connecting Families to Community Resources" on Oct. 4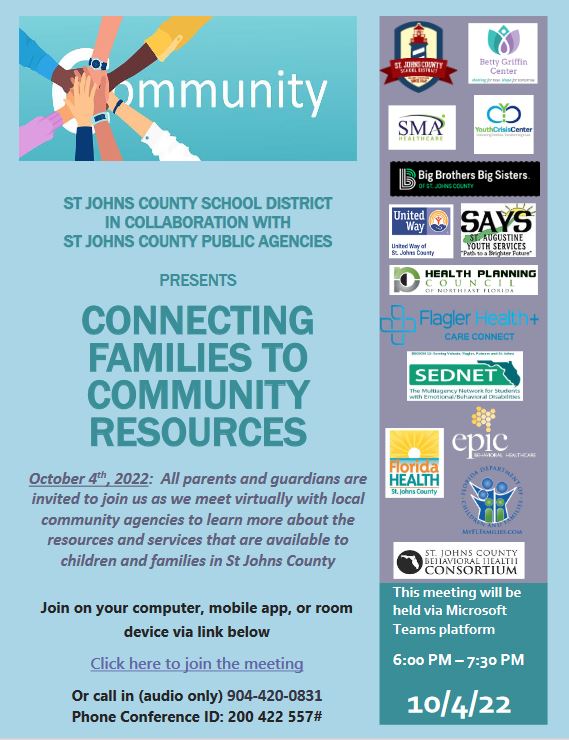 Please join us on October 4, 2022, from 6pm to 7:30pm for a virtual discussion titled "Connecting Families to Community Resources." All parents and guardians are invited to join us as we meet virtually with local community agencies to learn more about the resources and services that are available to children and families in St Johns County.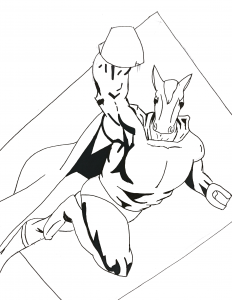 Updated information from District
District Mission Statement
The St. Johns County School District will inspire good character and a passion for lifelong learning in all students, creating educated and caring contributors to the world.
School Board Representative
Beverly Slough, District 1 representative to the St. Johns County School Board, writes periodic updates for parents and others concerning school district matters. If you would like to receive the updates, please email her at [email protected] so that she can add you to the distribution.